Home > Chamber Membership
Lawrence County Chamber of Commerce Membership
Apply for Membership
Apply online by completing a simple step-by-step process that will allow you to enter all the details about your business and pay your dues via credit card. You can be a member of the Greater Lawrence County Area Chamber of Commerce in just minutes!
Lawrence County Chamber of Commerce-
"Your Business is Our Business"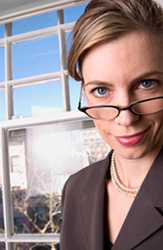 The Greater Lawrence County Area Chamber of Commerce is alive and well with a new vibrancy that is committed to you and your business. As the headline says, "Your Business is our Business." If you represent a small business, it is critically important that you have the right tools to survive and thrive in the shaky business climate we find ourselves in. To say we live in challenging economic times is an understatement. Just as relationships are vital in your personal lives, so are they, in the current business climate we all share. The Chamber of Commerce stands ready to assist as you build those relationships. Here are some of things we are doing right now to help guide you through what sometimes seem to be overwhelming circumstances.

* Each 4th Friday of most months through the year, the chamber sponsors a luncheon for education, networking and socializing. We stir in a little bit of fun for good measure. We alternate locations between, Ironton, South Point, Chesapeake, and Proctorville. Check the home page for the current schedule.

* Business After Hours gatherings are held on a quarterly basis. These sessions are again held with a primary focus of networking and communicating with those business people who have similar interests. These sessions focus a little more on social time and less on the education and the distribution of information. As with our 4th Friday Luncheons we will alternate locations throughout the county. Local businesses sponsor these events. It is a win/win situation for businesses that have the opportunity to showcase their distinctive qualities.

* Monday Morning Mix, is becoming an increasingly popular way of disseminating information to all chamber members with e-mail addresses. Each Monday morning, the e-newsletter arrives with timely information including upcoming events, a roundup of chamber activities, news items of interest to small business, an opportunity for each chamber business to toot their own horns through recognition, and awards and it also serves as a vehicle to reveal and welcome new chamber of commerce members. Each chamber member is invited to contribute news items to the "Monday Morning Mix." Items should be submitted by the previous Friday at noon. If you are not on the Chamber's e-mail list , please submit your e-mail address to bobsmith@lawrencecountyohio.org.
Committee Involvement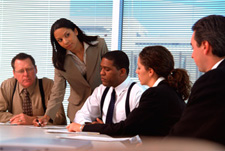 Another way of networking and forging relationships with other business leaders in our Tri-State Area is through your involvement on our Chamber committees.
The Chamber has five committees:
Legislative

Watches federal, state, and local issues, formulates Chamber positions, and sponsors debates and political forums;

Social Affairs

Develops and plans Chamber events and functions;

Transportation

Addresses the transportation needs of Lawrence County;

Natural Resources

Charged with the oversight and care of Lawrence County's natural resources;

Education

Addresses education issues, identifies annual education forums for Lawrence County students, and networks with the employment and training community; and,
Government Advocacy
Strength comes in numbers. As a member of the Chamber, we have your best interests at heart in addressing local, state, and federal issues. You join a team of individuals committed to making Lawrence County a prosperous place to live and work. As your local resource center for the latest in developments and legislation that could affect your business, the Chamber is always available to answer whatever questions you may have. We work closely with local, state, and federal legislators to help gain approval of legislation that is beneficial to your business, while opposing passage of restrictive or detrimental regulations.
Membership Resources
The Chamber is devoted to providing the services and the resources you need to be competitive and cost-effective in your business. As you share your needs with us, we want to customize our services to meet those needs.
As a Chamber partner you will also have the opportunity to network with our strategic partners of the public and private sectors, such as:
Small Business and Development Center
Are You Ready?
All it takes to begin to enjoy these benefits of membership to the Greater Lawrence County Area Chamber of Commerce is a small annual investment. An investment in the Chamber is an investment in your business!
Download the Membership Application Now!
If you have any questions, please feel free to contact us.
Telephone: (740) 377- 4550 Fax: (740) 377-2091
Greater Lawrence County Area Chamber of Commerce PO Box 488 216 Collins Avenue South Point, OH 45680-0488
We look forward to your joining the Chamber of Commerce family!