Home > The Point
The Point: South Point's Industrial Park on the Ohio River
The Point Industrial Park—in South Point, Ohio—encompasses more than 500 acres of prime flat land with seven miles of rail and 3400 feet of scenic Ohio River frontage.
The Point is an excellent place to locate your business with an available skilled workforce, low business and land costs, affordable utility rates, and unbelievable transportation access to major markets.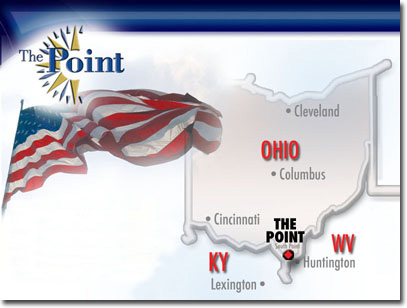 The Point is designated a developable site, saving companies valuable set-up and site preparation costs.
We have an existing infrastructure in place with prepared large and small tracts ready for development. In addition, new and existing vacant buildings and storage tanks are available for immediate occupancy.
There are many reasons to locate in South Point, Ohio. Our favorable business climate, attractive incentives, low crime rate, educational opportunities, and excellent quality of life are all good points when selecting a site.
Call us today to discuss the competitive advantages The Point has to offer.
Dr. Bill Dingus Executive Director The Point Industrial Park
Mail
The Point 216 Collins Avenue South Point, Ohio 45680-0488
Phone
Toll Free: (855) FTZ-PORT - (855) 389-7678